2nd Annual Children's Mental Health Awareness Fair 2019
We are elated to participate in the 2nd Annual Children's Mental Health Awareness Fair 2019.

By participating in this event, we eliminate the stigma of receiving mental health support and promoted services that help with the empowerment, development and growth of children, families, adults and the community.
IndiHeartAndMind's (IHM) mission is to heal individuals, one person at a time by providing a helping hand, the necessary support to those hurting mentally, emotionally and spiritually. We believe the body can be healed when we focus on what is in your heart and mind.
We are here to help you. Contact us for a free and private consultation.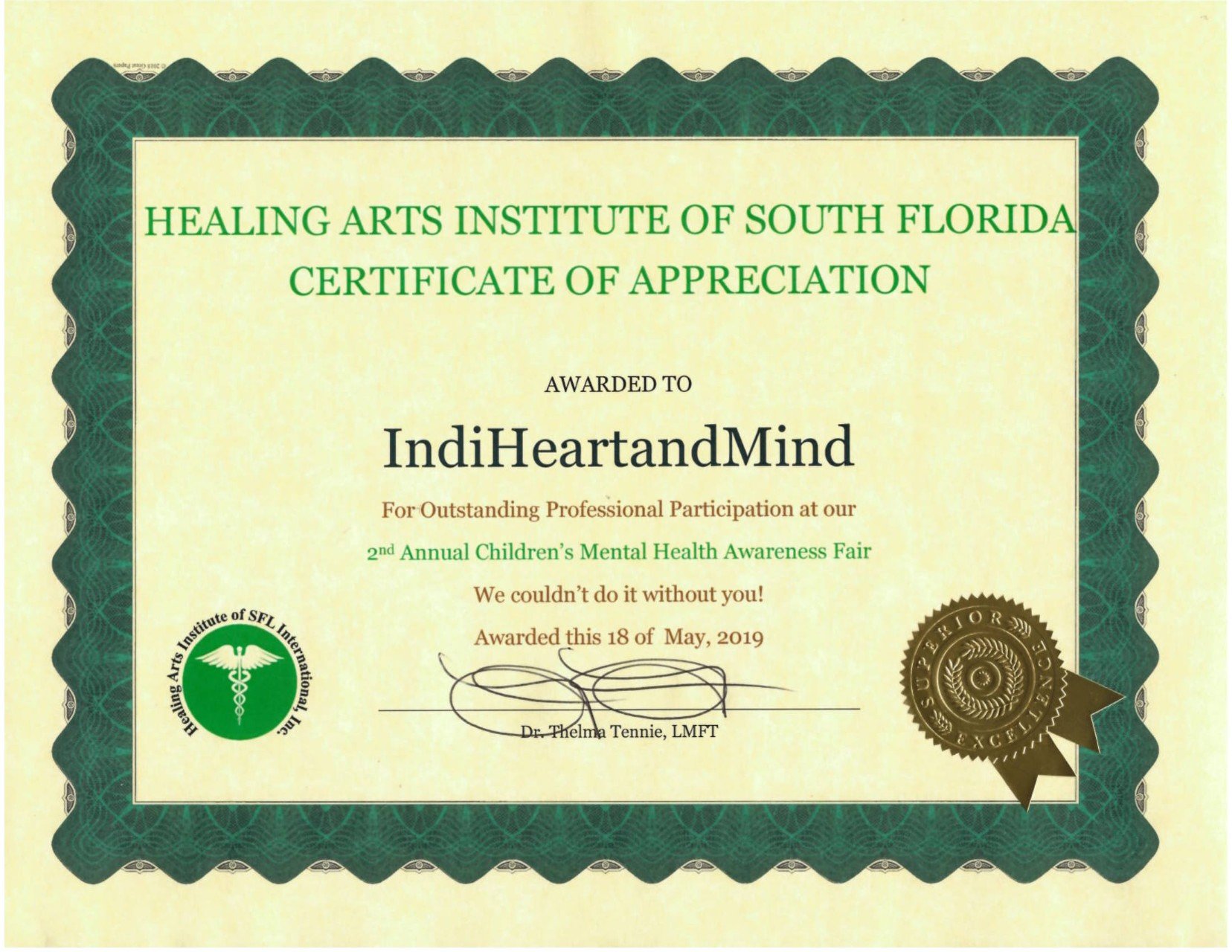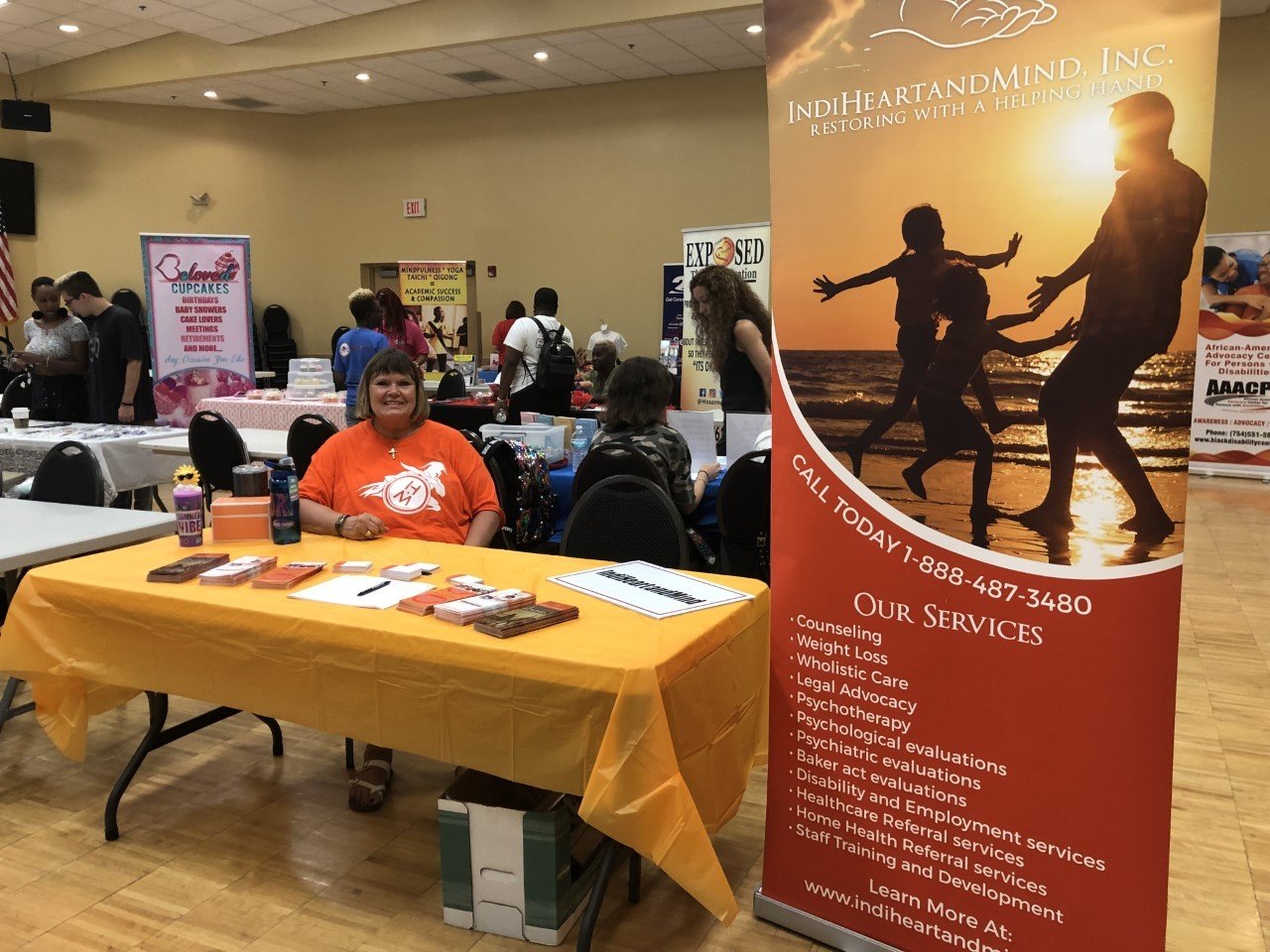 4th Annual OCP2 Wellness Day – Lauderhill, FL – May 11, 2019
IndiHeartAndMind.Inc in recognition of Mental Health Awareness Month, participated in the 4th Annual OCP2 Wellness Day for youth, families, and the community.
It was an amazing event from start to finish! For help and information fighting mental health stigma, click here.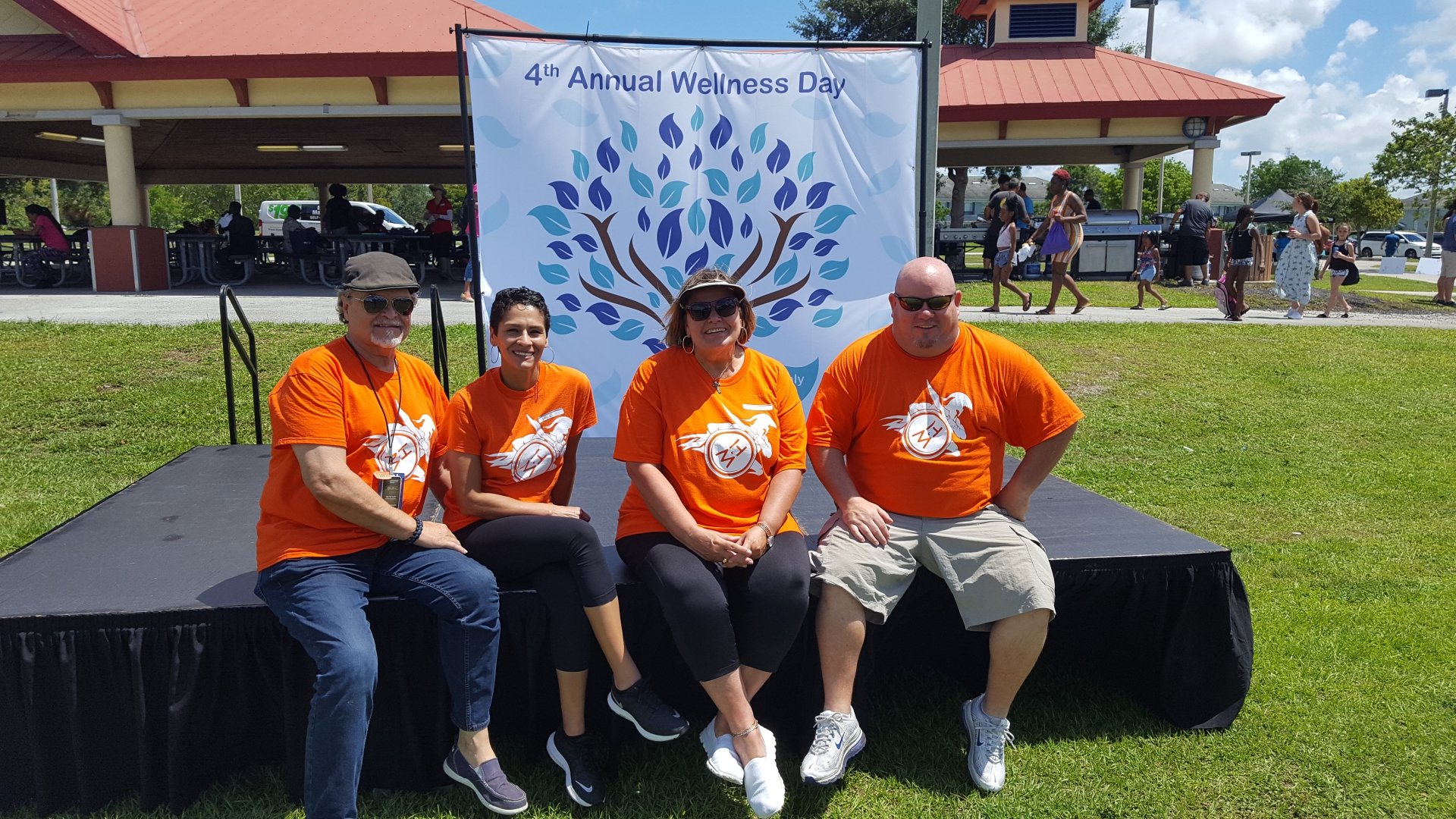 BiG Cardio 2019

IndiHeartAndMind(IHM) participated in the BigCardio2019, a multi-sport event benefiting foster teens and at-risk youth, organized by the BigChildrenFoundation. IHM raised over $1200.
By participating in this event, you helped to reshape the futures of at-risk youth in South Florida including teens in foster care and those aging out, victims of abuse and human trafficking, and teens living in high-risk environments. Proceeds support the programs of BiG Children's Foundation. Click here for more information.
Contact us to learn about IHM health services and how we can help you:
Healthcare Services

Mental Health Services

Home Health Referral Services

Disability and Employment Services

Staff Training/Development Services

Substance Use Treatment Services

Applied Behavior Analysis Services

Foster Care Services
Thank you for joining us and for contributing to this cause.
IndiHeartandMind, Inc. (Corporate HQ)
8201 Peters Road, Suite 1000
Plantation, FL 33324
(561) 404-1422
Staff Login