Partial Hospitalization Program (PHP)
 
Every individual has some kind of problem, but when the problem causes family chaos or symptoms severely affecting your daily function, professional help may be needed. We can provide the necessary support to heal your pain.

Partial Hospitalization Program
This short-term stabilization treatment is specifically designed for adolescents, adults (18 and older) who are suffering from emotional or mental difficulties, including –
Anxiety
Depression
Sleep Problems
Social Phobias
Substance Abuse
Excessive Work
Suicidal Thoughts
What is PHP?
Partial Hospitalization Program (PHP) is an alternative to inpatient psychiatric care, providing a structured program of non-residential, non-inpatient care that is available within the IndiHeartandMind,Inc network of treatment programs. People struggling with substance abuse and addiction, mental health disorders, or behavioral health can take advantage of these PHP services.
Our Treatment Team
Our treatment team includes a physician, mid-level practitioners, psychiatrists and a clinical staff that is verified by Psychology Today. We work closely with every participant and provide intensive therapy in a caring and comfortable environment.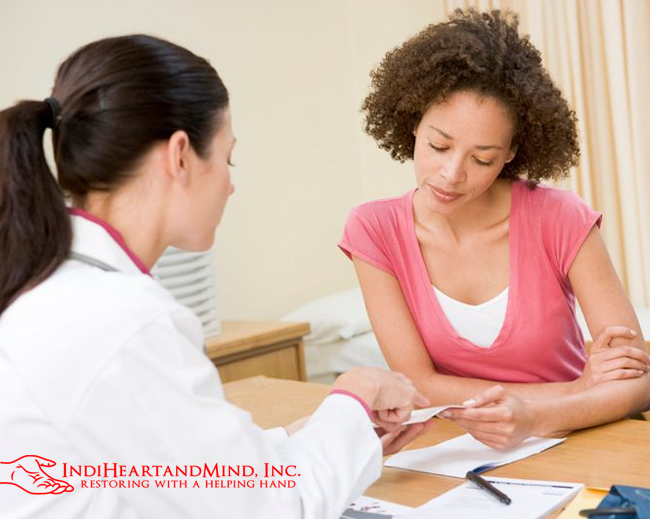 What Does PHP Offer?
The goal of this psychiatric partial hospitalization program is to stabilize symptoms by understanding the current problem and help patients transition to a lower level of care. Our services include:
Psychiatric Evaluations/Diagnosis
Psychological Evaluations
Psychotherapy Services
Counseling Services
Hours for the Partial Hospitalization Program
Monday-Friday: 9 am – 12 pm
Monday, Wednesday, Friday: 2 pm – 9 pm
Tuesday & Thursday: 6 pm – 9 pm
Saturday: 1 pm – 5 pm
How Do I Participate?
Call us or fill the form below to get in touch with us!