What Are Opioids?
An umbrella term used as natural painkillers to treat chronic pain, derived from opium that comes from the poppy plant. Perhaps you might have heard most of the physicians prescribe opiates (related term to opioids) to get relief from severe pain caused by injuries, toothaches or other medical procedures.  These are some of the common opioids prescribed for pain, including:
Codeine
Hydrocodone
Morphine
Oxycodone
Hydromorphone
Fentanyl
Heroin
Oxycodone
Meperidine
Methadone
Fentanyl
Tramadol
However, long-term use of these drugs becomes ineffective for healing your chronic pain and later comes with the risk of unwanted addiction before you realize it.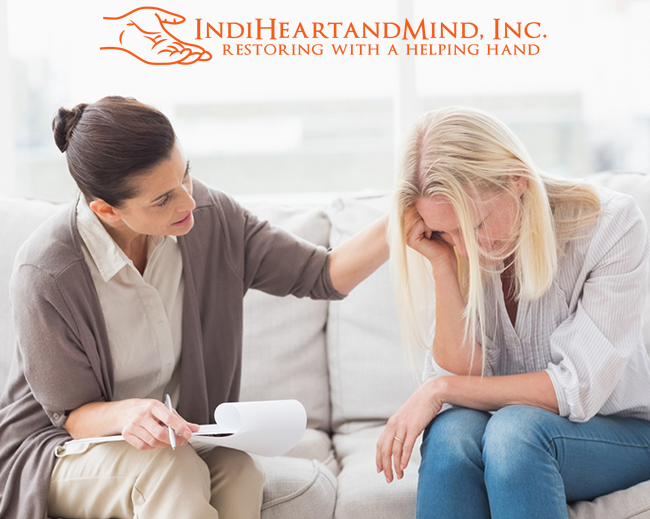 Why Opioid Dependence Needs Treatment?
Opioids when used for treating pain, produces a sense of wellbeing that can be addictive to some people as they start consuming more and more to get the same effect. But a high dose of opioids may also cause death.
Do You Have an Opioid Addiction?
Has your use of painkillers increased over time?

When you've stop using opioids, do you experience withdrawal symptoms?

Are you using more dose than is actually prescribed?

Do you experience any negative consequences of using opioids?

Do you think yourself obsessively about using opioids?
Does Indi Heart and Mind, INC. works For Opioid Addiction?
Indi Heart and Mind, INC. offers effective opioid treatment programs which help make changes in the behavior and brain of the opioid dependent user. We suppress withdrawal symptoms through our opioid therapy, which fulfills the need to satisfy cravings.
Our skilled team is helping people with opioid addiction to take steps to keep their condition under control so they can enhance their lifestyle.
Managing a long-term brain disease like opioid is not a matter of "getting clean" or discontinuing all drug use. Such medical conditions take time to get corrected. In fact, you may find changes that can trigger cravings months or even years to come.
We are a multifaceted organization committed to provide the necessary support to patients hurting mentally, emotionally and spiritually. We have a dedicated team of physicians, mid-level practitioners and a clinical staff, aiming to improve your quality of life by providing valuable coordinated healthcare and advocacy related services.
Every individual is unique, the process begins with a consultation and assessment on what is required to restart your journey. We believe that an individual's body can be healed in our opioid treatment centers, if focused on what is in his/her heart and mind. Call us at 561.404.1422  for your free phone consultation, we're happy to provide our helping hand, one person at a time.
Schedule a free consultation!