Substance Use Counseling Program
For many years, the "treatment gap" has become massive among those who actually need treatment for a Substance Use disorder. Unfortunately, only a few of them receive it. To reduce this gap, we need to adopt a multifaceted and a multi-pronged approach in order to shift substance use disorders. Strategies must include increasing access to effective Substance Use therapy, raising awareness among both patients, as well as Substance Use counselors, the value of addiction treatment. In addition, and of utmost priority is the education, support and training of the parents and/or the family and surrounding community.
Substance Use Treatment
Substance Use is a complex disease that affects the human brain and body. Substance Use disorders occur when the recurrent use of alcohol and/or drugs causes clinically and functionally significant impairment, such as health problems, disability, and failure to meet major responsibilities at work, school, or home. The majority of all substance users end up with serious health and social consequences, damaging body systems, in addition to damaging families, relationships and neighborhoods. This long-lasting chronic disease can be controlled or managed, but not cured. When we say "not cured" we mean that we can never think that we can let our guard down. Thankfully, due to advancement in medical research, the disease model of Substance Use disorder was developed.
Treatment for those affected by Substance Use is delivered through our Substance Use Programs in four levels:

 
1) Intensive Outpatient
2) Day/Night Treatment/PHP
3) Day/Night Treatment with Community Housing
4) Outpatient Program
How is Treatment Delivered?
We deliver the best treatment through Individual, group and/or family therapy. Our staff consists of Medical Doctors, Psychiatric nurse practitioners, Licensed clinical and Mastered level clinicians to name a few.
What are the Other Things Being Taught in the Substance Use Program?

Along with effective Substance Use Counseling, we offer various classes to make the individual Independent. The classes taught are as follows:-
Substance Use Education
Life Skills Training
Employment/Educational support services to assist with becoming financially independent
Mental Health Services

Acupuncture

Physical Therapy

Chiropractic Services

Aftercare Planning
Non-verbal therapies such as Recreation, Art, Music and Dance, Training on Medical or Health Issues, and Nutrition Education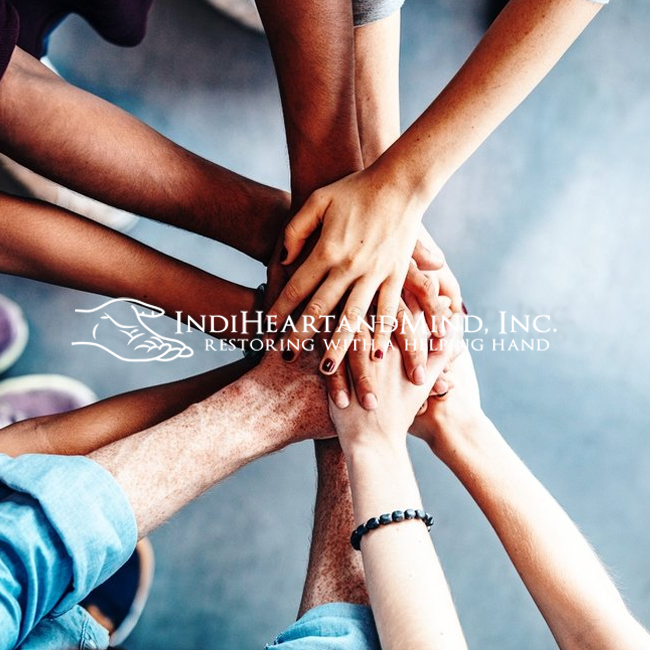 IndiHeartandMind, Inc. helps you find the purpose of living a beautiful life with your special ones. We have a skilled team of experienced physicians, mid-level practitioners and a clinical staff, that understands the uniqueness of each individual and creating a plan accordingly which suits his/her medical condition. This empowers our patients to be the individual they need to be.
We have Many Methods to Help You Overcome Substance Use. Contact Us Today from Anywhere!
Schedule a free consultation!