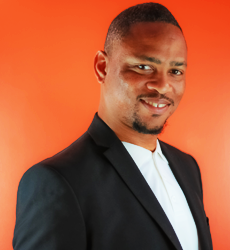 Ayinde Reid – President/ CEO and Founder
Mr. Ayinde Reid, President/CEO and Founder of IndiHeartandMind, Inc., is a master's graduate of Barry University and currently pursuing a doctorate in Business Administration (D.B.A.) with a focus in Healthcare Administration at North Central University. Mr. Reid has made both the Dean's and President's lists more than once in his academic career. He is not only a servant leader to his staff, colleagues, family and friends, but also a personally dedicated and well-rounded clinician experienced in providing quality healthcare services for almost 20 years in the United States to individuals, groups and communities in crisis. His professional experience is richly diverse across varied healthcare settings, working humbly as a home health aide and progressing to a recreational coordinator with Alpert Jewish Residential and Family Services, and then unto State agencies such as Department of Education Vocational Rehabilitation.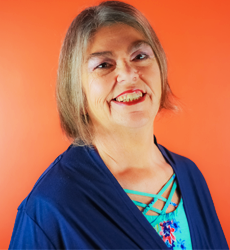 Kerry Gould, COO
Kerry Gould has been working in the social service field for well over 40 years, beginning as a foster parent for challenging children through writing policy at the state level for various waiver and Medicaid programs. She has served as a trainer, quality assurance reviewer and advocate, navigating the red tape in both state and federal programs. In her later career, she returned to school to obtain an MBA in management and is a doctoral candidate in Industrial and Organizational psychology. Understanding the complexities of combining social services, treatment, and effective business management, Mrs. Gould brings a unique perspective to this outstanding team of professionals. Her philosophy of management is to be a servant leader, empowering staff and clients to be as independent as possible, reaching their ultimate goals and dreams, and facilitating the pathway for their journey beyond their own expectations.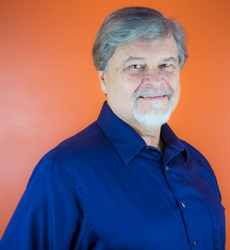 Sieg Aurich, Program Director

Sieg has an extensive background working across cultures both in this country and abroad. His experience ranges from being the Executive Director of a private state wide social services agency to the Director of Operations and Ombudsman at a college and then the Residential Director of a campus of 13 homes for children. Currently, he also owns and operates a women's recovery home program, called Hope House Recovery Home. His strength is a balance of strong organizational skills and the people skills needed in working with both staff and clients across a range of needs and experiences. He has joined IndiHeartandMind, Inc. which will again give him the opportunity to use his gifts and abilities to assist in their mission of "Healing the Body by first Impacting the Heart and Mind!"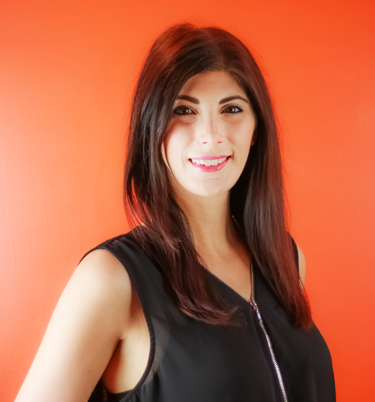 Ashley Freiman, Assistant Clinical and Quality Director

Dr. Ashley Freiman is a clinical psychologist specializing in serving the developmental, cognitive, emotional, and social needs of IHM clients across the lifespan. She conducts psychological assessments and utilizes various evidence-based treatments in individual and group settings with children, adolescents, adults, seniors, and families. Additionally, Dr. Freiman embraces a person-centered care approach to collaborate with her clients and create a safe environment that fosters growth and change that is unique to each client.
Dr. Freiman earned her Bachelor's degree in psychology from the University of Central Florida and then completed her Master's and Doctoral degrees in clinical psychology from Albizu University. She has worked in several treatment settings including private practices, major university hospitals, community mental health centers, schools, rehabilitation centers, and senior centers.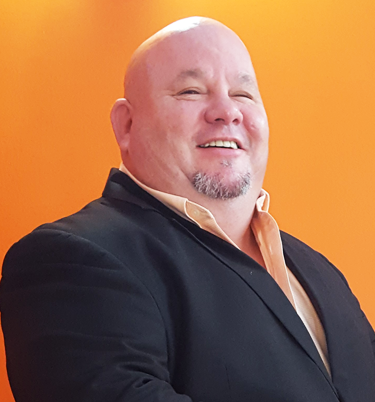 Michael Kutzscher, Substance Use Program Coordinator

Michael Kutzscher has been involved with the recovery community since 2006. He decided to make it his vocation in 2013. Michael's' passion and compassion are what drives him to help others.
As the Program Coordinator for Substance Use, Michael's hope is to help the suffering, one at a time, to recover and live productive lives. Michael experience with substance use makes him a perfect fit for IndiHeartandMind, Inc's as he also believes "The body can begin to heal when we start with the heart and mind."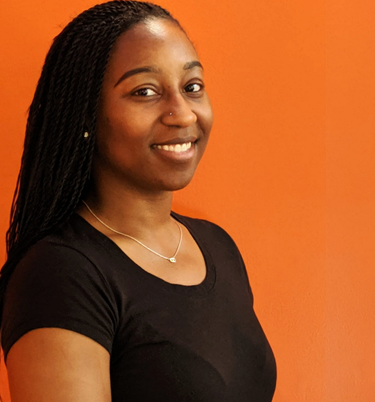 Chelsea Thomas, Human Resource Specialist
Chelsea Thomas has ten years of Human Resource experience in the retail industry and one year in behavioral healthcare services. Chelsea has a bachelor's in business administration from the University of Phoenix and an AA from Broward College.
As HR, Chelsea hopes to develop a climate of trust by being honest with people, treating them equally, justly and consistently, and showing a willingness to listen to improve and guarantee stakeholder's satisfaction within all departments.