Our dedicated team of professionals is highly talented and diverse – reflective of the individuals seeking our help.  We share a genuine desire to work together on your behalf, to see you heal and become an active participant in our community.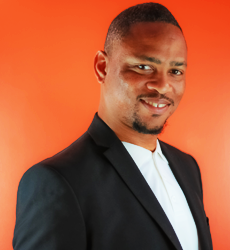 Ayinde Reid – President/ CEO and Founder
Mr. Ayinde Reid, President/CEO and Founder of IndiHeartandMind, Inc., is a master's graduate of Barry University and currently pursuing a doctorate in Business Administration (D.B.A.) with a focus in Healthcare Administration at North Central University. Mr. Reid has made both the Dean's and President's lists more than once in his academic career. He is not only a servant leader to his staff, colleagues, family and friends, but also a personally dedicated and well-rounded clinician experienced in providing quality healthcare services for almost 20 years in the United States to individuals, groups and communities in crisis. His professional experience is richly diverse across varied healthcare settings, working humbly as a home health aide and progressing to a recreational coordinator with Alpert Jewish Residential and Family Services, and then unto State agencies such as Department of Education Vocational Rehabilitation.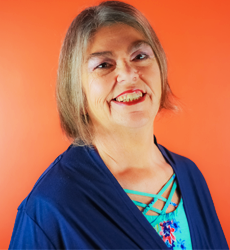 Kerry Gould, COO
Kerry Gould has been working in the social service field for well over 40 years, beginning as a foster parent for challenging children through writing policy at the state level for various waiver and Medicaid programs. She has served as a trainer, quality assurance reviewer and advocate, navigating the red tape in both state and federal programs. In her later career, she returned to school to obtain an MBA in management and is a doctoral candidate in Industrial and Organizational psychology. Understanding the complexities of combining social services, treatment, and effective business management, Mrs. Gould brings a unique perspective to this outstanding team of professionals. Her philosophy of management is to be a servant leader, empowering staff and clients to be as independent as possible, reaching their ultimate goals and dreams, and facilitating the pathway for their journey beyond their own expectations.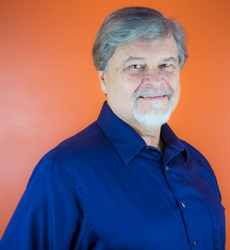 Sieg Aurich, Program Director

Sieg has an extensive background working across cultures both in this country and abroad. His experience ranges from being the Executive Director of a private state wide social services agency to the Director of Operations and Ombudsman at a college and then the Residential Director of a campus of 13 homes for children. Currently, he also owns and operates a women's recovery home program, called Hope House Recovery Home. His strength is a balance of strong organizational skills and the people skills needed in working with both staff and clients across a range of needs and experiences. He has joined IndiHeartandMind, Inc. which will again give him the opportunity to use his gifts and abilities to assist in their mission of "Healing the Body by first Impacting the Heart and Mind!"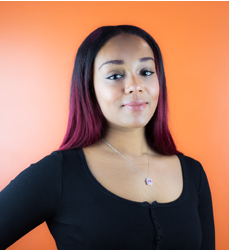 Chantal Rivera, Office Manager

Chantal Rivera has extensive background working with the Special Needs community. She has outstanding relationship building skills with colleagues, subordinates, clients and families. Her experience is vast and includes acquiring The Director of Operations position for two private APD funded Adult Day Training programs. During that time, she had the opportunity to assist with acquiring state/federal funded grants for Dementia and Alzheimer's research for individuals with developmental disabilities. She also had the opportunity to work with reputable organizations such as Special Olympics Healthy Community. Her strength is her ability to connect with the individuals she serves and also advocate for their rights on both a local and national level. She is an essential addition to administrative team at IndiHeartandMind, Inc., where her professionalism and innovative expertise can be utilized to further our mission of serving the community.  
IndiHeartandMind, Inc. (Corporate HQ)
8201 Peters Road, Suite 1000
Plantation, FL 33324
(561) 404-1422
Staff Login